Reasons to Choose Freighter View
Sault Ste. Marie is fortunate to have various assisted living communities, skilled care facilities and long-term facilities. While options are a great benefit to the area's residents and their families, sometimes it becomes difficult to distinguish one from another. The following is a list of what we consider "special" about Freighter View.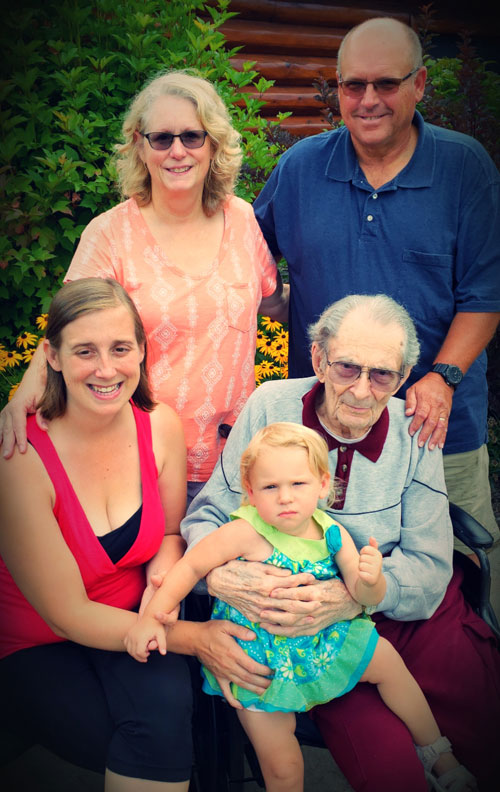 Continuing Care. Physical and cognitive declines are a natural part of the aging process. We have the resources in place to meet the increased needs of most of our residents without ever requiring them to move to another facility.
Services. All residents benefit from personalized care/service plans developed by the staff of Freighter View with close input from the residents, their families and their healthcare providers. These personalized care plans reflect individual preferences, needs and abilities.
Commitment. We understand the commitment our residents and their families have made to us by choosing Freighter View. This level of commitment and trust and respect is the catalyst for everything we do. We want to repay our residents and their loved one's commitment by striving daily to exceed their expectations.
Hands-on Ownership. The owner of Freighter View, Melissa Hinkson, is very involved in the day-to-day operations. She is easily accessible to the staff, our residents and our families. As a matter of fact, the residents recently voted her the honorary President of the Resident Council.
Well Established. Freighter View Assisted Living Community opened in 2006. The facility has always operated at 95%+ occupancy.
Close Community Relationships. We take pride in the close relationships we have established with War Memorial, local doctor's offices, home health and hospice, etc. Our residents benefit from these close ties through seamless continuity of care.
Dining. Dining is one of the daily highlights for our residents. Our food is home-made and delicious. Our residents have choices which help to make the experience more enjoyable. Also, we have the ability to accommodate special diets including diabetic diets, vegetarian diets, pureed diets, etc.
Activities. Oh, the fun we have. There is always something to do or someone to visit with. Yes, we offer scheduled activities as most places do, but what makes Freighter View unique is the vast "resident – organized" activities. Walk in to Freighter View anytime and you will see residents interacting with one another. They may be sitting by the fireplace with a cup of tea, or in dining room playing a game of Dominoes, or in the activity room watching a movie or putting together a puzzle, or walking the halls in a group for exercise or even on the patio watching the freighters go by.
Location. The location is unique and beautiful and convenient. Located across from the historic Soo Locks, our residents have the pleasure of watching the ships go by. Also, we are within minutes of local shopping, doctor's offices and the hospital.